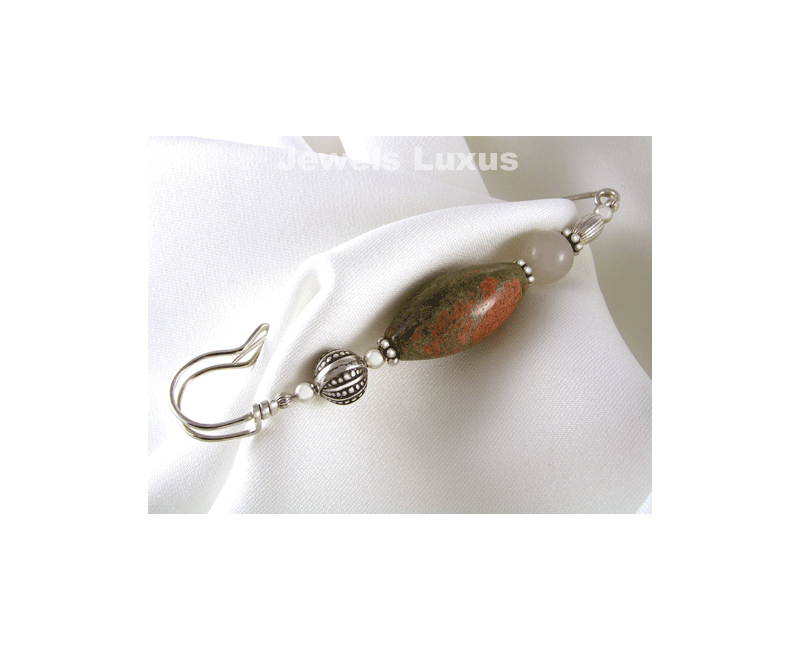 
 
Unakite Silver Brooch
The 3.875 inch Autumn Day Brooch from Jewels Luxus Jewelry is a handmade Unakite silver brooch that features a thirty millimeter Unakite gemstone bead from South Carolina. The Unakite gemstone is complemented by Pink Adventurine gemstone, sterling silver beads and a ten millimeter silver plated bead. This Unakite silver brooch is a unique decorative pin brought to you by Jewels Luxus Jewelry.

Security Policy - We use the latest technology for encryption from DigiCert Inc.
A GeoTrust True BusinessID OV security certificate secures our website.

Delivery Policy - Your order could be ready for shipment in as little as 24 hours.
Jewels Luxus has FREE SHIPPING on all orders sent to the 50 states in the USA.

Return Policy - Please contact us within 10 days if your order does not meet your expectations.
All returned jewelry must be in new, unworn condition. No returns accepted on Earrings.
2 other products in the same category: